Car Accident Reports
Depending on where your accident occurred there are potentially $count Police Agencies that could have attended your accident and completed the report.
ALL of these agencies use the the Texas DOT CRIS (Crash Report Information System) and so obtaining a copy of your report from any of them is relatively easy.
History of Accidents in Tyler
Tyler, an East Texas city of around 104,00, sits not far on the I-20 corridor, about halfway between Dallas and Shreveport, Louisiana. As a result of its location, it receives a robust amount of traffic every year. This drives its accident rates a bit higher than many other cities its size, as the number of recorded accidents in Tyler between 2014 and 2018 has been between 3,300 and 3,900.
Much like the rest of the country during this period of time, Tyler's accident rates started our relatively low, grew to a peak in 2016, and then began to decline. There were just 3,400 accidents in 2014, but this figure grew steadily to 3,544 in 2015 and then rose precipitously to 3,915 the following year. The next two years saw just as sharp a decline, with 2017 and 2018 dropping to 3,520 and then 3,335.
The sudden increase and decrease that the rest of the US experienced alongside Tyler is thought to be due to better economic conditions leading to more cars being on the road. Low unemployment and cheap gas prices going into 2015 made driving more accessible, but this had an ironic negative effect as well. More well-off drivers spending more time in their vehicles increased traffic on American roads, and that, in turn, led to more opportunities for accidents to occur.
History of Fatalities in Tyler
Fatal accident rates across these same five years, both in Tyler and across the United States, also exhibited similar patterns. Nationwide, fatalities rose from 2014 to 2016 and then began to
decline starting in 2017
. Tyler's accident fatalities show a strong correlation with nationwide trends during this time as well, though there are some slight differences.
Examples of this include how 2014's fatalities numbered 9 in Tyler yet this figure dropped to 6 the following year. This is not consistent with the US averages, which went up in 2015 instead of down. Yet when Tyler's fatality numbers rocketed to 14 in 2016, the city re-established its link to national patterns. This link continued across the next two years as rates continued to decline, first to 10 in 2017 and 7 in 2018. This makes 2018 the safest year out of the last five in Tyler.
This last fact also goes against the grain on a national level as there were more fatalities across the US in 2018 than there were in 2014. In fact, the per capita death rate in the United States for 2018 was 12.8 per 100,000 people. Based on Tyler's population and its fatality numbers for 2018, the city is well below that point, making it a relatively safe place to drive. This is even more noteworthy considering the comparatively high overall accident rate that Tyler faces thanks to its location.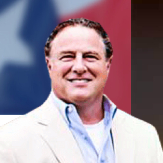 Weinstein Law
518 E Tyler St Suite 100, Athens, TX 75751, USA
Straight talk, honest answers.
Get a FREE consultation!
(903) 677-5333