Car Accident Reports
Depending on where your accident occurred there are potentially $count Police Agencies that could have attended your accident and completed the report.
ALL of these agencies use the the Texas DOT CRIS (Crash Report Information System) and so obtaining a copy of your report from any of them is relatively easy.
History of Accidents in The Woodlands
The Woodlands, while technically not a city but instead a Census-Designated Place (CDP), nevertheless is home to probably close to around 116,000 Texans if census estimates are to be believed. This region of the state, located less than 30 miles north of Houston, is statistically one of the safest neighborhoods when it comes to accident volumes. In fact, while most cities in Texas with comparable populations have anywhere from 1,000 to 4,000 accidents annually over the past five years, The Woodlands barely cracks 100 per year.
The number of accidents that The Woodlands experienced between 2014 and 2018 went through mild year-on-year fluctuations. 2014 had the most number of accidents at 113, only for that figure to drop to 93 the following year. 2016 had the fewest accidents on record for the period with just 71, while 2017 and 2018 saw fluctuations that brought that number up to 88 before dropping to 80.
In a CDP the size and population of The Woodlands, such rises and falls barely rise to statistical significance, a far cry from national trends where accidents rose steadily across the US to an eight-year high in 2016. The CDP's trends also don't match except in 2018, when rates declined both nationally and in The Woodlands. It's likely that the economic conditions that drove these country-wide accident rate increases -- better economic conditions that made it more affordable to put a car on the road but also led to more accidents -- simply didn't influence The Woodlands because the CDP is a remarkably affluent neighborhood. The region's reliance on pedestrian shopping centers and publicly accessible waterways with available water taxi service likewise play a role in disrupting national trends.
History of Fatalities in The Woodlands
Speaking of disruption, when it comes to fatality rates The Woodlands is likely the safest place to drive in Texas. There were a sum total of zero annual fatalities in the CDP from 2014 through 2018,
according to TxDOT figures
. This was so uncharacteristic of the state that we conducted additional research to ensure we hadn't gotten it wrong. Yet it's true. There were no deaths in The Woodlands from traffic accidents. In the end, however, this is only to be expected from a region with such a minuscule per capita accident rate. It's still jarring, considering how there were around tens of thousands of fatality across the country every year during this time period.
More than 37,000 of those fatalities occurred in 2017 alone, and research shows that Texas was the state with the highest death rate. The Woodlands simply bucked that trend completely and thoroughly. You might not make enough money to live or shop in this CDP, but you can rest assured that getting into any kind of accident while driving through it is extremely unlikely.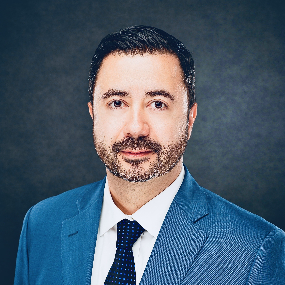 Amaro Law Firm Injury & Accident Lawyers
2500 E T C Jester Blvd Suite 525, Houston, TX 77008, USA
No Fee Unless We Win Your Case
Call For A FREE Consultation
(832) 376-6789