Car Accident Reports
Depending on where your accident occurred there are potentially $count Police Agencies that could have attended your accident and completed the report.
ALL of these agencies use the the Texas DOT CRIS (Crash Report Information System) and so obtaining a copy of your report from any of them is relatively easy.
History of Accidents in Mesquite
2014 showed that Mesquite only had 1,457 accidents that were reported during the year. It then rose dramatically in 2015 by 698 bringing the total of accidents reported to 2,155 for the year. Then again in 2016, the accidents reported spiked by 339 incidents showing 2016 had 2,494 accidents for the year. 2016 showed the most accidents over the five-year span. But over the next two years, the reported accidents decreased. First, in 2017 the accidents that occurred were only 2,376. Then in 2018, the accidents dropped by 756 bringing the total number of to 1,620. Over the five-year period, there were only 10,102 accidents reported with an average of 2,020 accidents occurring each year.
History of Fatalities in Mesquite
The fatalities that occurred between 2014 and 2018 were 72. In 2015 and 2016, the deaths that were reported were only 12 despite the accident rates for 2016 were the highest reported over the years. However, in 2017 the death rate spiked to 18 fatalities reported which was an increase of 6 deaths from the previous year. 2018 showed that the fatality reports dropped by two, making the total deaths for the year only 16. And while 2014 showed only 14 fatalities were reported, the accidents for 2014 were the lowest in the five-year span.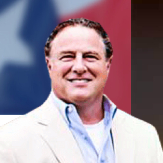 Weinstein Law
518 E Tyler St Suite 100, Athens, TX 75751, USA
Straight talk, honest answers.
Get a FREE consultation!
(903) 677-5333