Car Accident Reports
Depending on where your accident occurred there are potentially $count Police Agencies that could have attended your accident and completed the report.
ALL of these agencies use the the Texas DOT CRIS (Crash Report Information System) and so obtaining a copy of your report from any of them is relatively easy.
History of Accidents in League City
Located in the southeastern reaches of the Houston metropolitan region, League City is a community of around 104,000. The city is serviced by Interstate 45 as its main artery, and as a result, a large proportion of its traffic accidents tend to occur along that route. However, accident rates over the past five years in League City have been lower than other cities with a similar population, ranging from between 1,308 and 2,406 a year.
League City's annual accident rates are unique in that they seem to have little in common with national averages. Unlike the rest of the US, which experienced a sharp rise in accident volumes through 2016 before dropping down slightly over the next two years, League City experienced uninterrupted growth in its accident rates from 2014 through 2018. This means that, in addition to 2014's 1,308 accidents, League City's rates went from 1,719, to 1,862 to 2,057 before finally arriving at 2,406 in 2018.
What's causing this unfettered growth while the rest of the country saw just a bump and then a decline? This could be a result of gradually warming climate. With average temperatures trending upwards according to weather data for Texas, League City's location on the Gulf Coast, where there are a number of water parks, may make it an increasingly popular destination to cool off year round.
History of Fatalities in League City
As much as the climate may be heating up alongside League City's accident volumes, the location's fatality rates are likewise increasing. However, while accident rates might be going up steadily, fatalities in League City have been much more unpredictable.
While the city experienced an overall rise from 2014 through 2018, there have been ups and downs along the way that differentiates it from national averages.
And the national averages are indeed different. Fatalities peaked in 2016 across the US before beginning to drop back off in 2017 and 2018, just as accident volumes did. However, in League City, growth was more jagged. There were 3 fatalities in 2014, 5 the following year, and then a drop to 2 deaths in 2016. Yet 2017 and 2018 saw large increases in comparison, first to 9 and then to 7.
Yes, overall League City indeed experienced more accidents in 2018 than it did in 2014, and that does coincide with national averages. However, considering both the population of the city and the overall number of accidents occurring every year are more modest in comparison to other locations in Texas makes League City still relatively safe. Whether the warming climate will continue to influence the city's popularity going forward -- or if this indeed is what's causing the region's accident growth -- remains to be seen.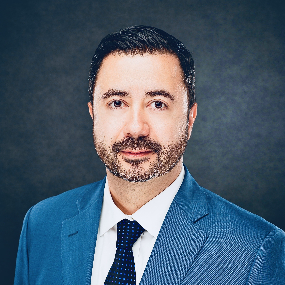 Amaro Law Firm Injury & Accident Lawyers
2500 E T C Jester Blvd Suite 525, Houston, TX 77008, USA
No Fee Unless We Win Your Case
Call For A FREE Consultation
(832) 376-6789