Car Accident Reports
Depending on where your accident occurred there are potentially $count Police Agencies that could have attended your accident and completed the report.
ALL of these agencies use the the Texas DOT CRIS (Crash Report Information System) and so obtaining a copy of your report from any of them is relatively easy.
History of Accidents in Garland
Garland exhibits a unique five-year accident history that begins moderately high, climbs higher, and then corrects downward almost precipitously to end lower than it was in the beginning. 2014's accident rate was 3,154 across 12 months, only to increase higher to 3,380 in 2015 and increase again to 3,674, its highest point during this time, in 2016. Yet in 2017 rates dropped significantly to just 2,574. Rates increased more modestly in 2018 to 2,779 but were still lower than 2014's figures by a substantial amount. So far, based on existing data it's likely that accident rates will continue to climb slowly back up to 2014 numbers if left alone, though anything's possible.
There are both unique qualities to Garland's accident figures and also commonalities with annual accident rates for the entire country. The US saw a sharp increase in 2015 and 2016 to a new eight-year high in the number of accidents a year, though accident volume began to decline in 2017 and continued through at least the first half of 2018. The fact that Garland's accident rates today are lower than they were in 2014 is a bit of an anomaly, but the 2016 peak and subsequent drop-off do mirror what's been going on in the country overall.
History of Fatalities in Garland
Garland's fatality figures over the last five years have a few commonalities with its accident rates, indicating that, overall, the more accidents occurring on Garland's roads, the higher likelihood that these accidents will be fatal. 2016 bears that out with a five-year high of 27 fatalities, coinciding with the highest number of accidents in Garland as well that year. Yet 2017's fatality rate was actually second highest at 18, even though the fewest accidents occurred that year. In fact, the least deadly year in Garland was 2014 with just 12 fatalities, despite the fact that it was the year with the third-highest accident rate for the period.
Again the 2016 fatality high in Garland does coincide with the US fatality rates for these years, which also peaked alongside accident volume in 2016. These fatality rates continue to creep downward. Yet at the same time it's important to point out that statistically, Texas has always had a hard time when it comes to getting their accident and fatality rates under control. Texas led the country in traffic deaths in 2017 for example, ranking as the deadliest state when it came to road safety. This is despite the fact that it's only the second-largest in the US by population, as more-populous California only came in second in the number of fatalities in 2017.
Yet Garland, and the rest of Texas, faces its own unique problems when it comes to accident and fatality rates. Often one of the states most impacted by things like alcohol-related crashes, the Lone Star State is likely to continue to struggle for some time.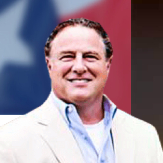 Weinstein Law
518 E Tyler St Suite 100, Athens, TX 75751, USA
Straight talk, honest answers.
Get a FREE consultation!
(903) 677-5333