Request Pennsylvania Accident Reports
Find your Pennsylvania Crash Report Online
We can help you obtain your Pennsylvania accident report, quickly and easily! After an incident, you often will find yourself working through legal and/or insurance issues. Usually, this means you will need a copy of your Pennsylvania accident report. An accident report, also known as a crash report, provides important details about the incident including the date and time of the crash, the location at which the crash took place, any environmental factors, and more. Your Pennsylvania crash report will help others understand the circumstances around the accident and who was involved.

Were you injured?
Free Legal Consultation
You May Be Entitled To Compensation
Speak with a local attorney now:
Call Now * Open 24/7
407-634-5725
Pennsylvania toll free
¿Español? Llame Gratis 24/7
407-664-1003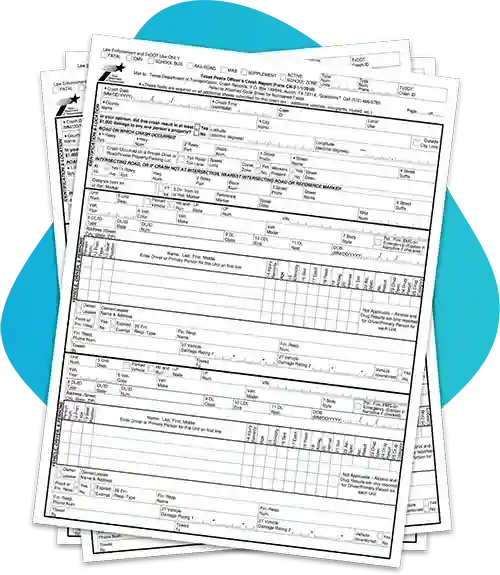 The "AA-500 Commonwealth of Pennsylvania Police Crash Report Form"
A Pennsylvania accident report is officially titled 'AA-500 Commonwealth of Pennsylvania Police Crash Report Form'. It is used by state law enforcement to record the details relating to an accident involving any type of vehicle. The details in the crash report are recorded by the police officer who attended the scene of the accident. If a police officer did not attend your accident, you must file a crash report within 5 days after the crash if (1) there was property damage to any one vehicle (to the extent the vehicle can not be driven) or property (2) anyone was injured (no matter how minor), or (3) anyone was killed. The following documents and websites provide more information and detail on Pennsylvania police crash report forms:
When Should I Request a Legal Consultation?
1. You Are Hurt or Suffered a Serious Injury or Permanent Disability
If you were seriously injured in an accident or acquired a serious illness, you definitely need a lawyer. There is no room for chance when a lifetime of pain, suffering, and bills are on the line.
2. You Aren't Sure Who is At Fault
If you were involved in an accident and it is unclear who was at fault, you should definitely consult with an attorney. In situations like this, the other party's insurance company will try to blame you for damages.
3. There Are Multiple Parties Involved
If you were injured in an accident that involved multiple parties, consulting with a personal injury lawyer will give you the best chance at not being stuck with the bill.
4. The Insurance Company Denied or is Delaying Your Claim
Insurance companies know that 99% of people do not understand all the complicated laws and procedures that take place in a personal injury claim.
5. An Injury Lawyer is Paid Only When The Case Settles
A personal injury attorney gets paid by winning money for their client through a personal injury lawsuit.
Speak with a local attorney now:
¿Español? Llame Gratis 24/7
407-634-5725

Were you injured?
Free Legal Consultation
You May Be Entitled To Compensation
| Title | PDF |
| --- | --- |
| Commonwealth Of Pennsylvania Driver's Accident Report | |
| Commonwealth of Pennsylvania Crash Reporting System Website User's Manual | |
2 Ways to Get A Copy Of Your Pennsylvania Accident Report Online
1. Order Online Through Pennsylvania Online Crash Report Requests System
To request your report online from Pennsylvania Online Crash Report Requests, you will need to provide information about the accident and specific driver or vehicle involved in the crash. You may also need to provide your name, mailing address, and email address, as well as the application fee of $22 per report. It is important to note that requests should allow a minimum of 15 days from the date of the incident before searching for a record.
2. Other Data Sites like LexisNexis or CrashDocs
These can be a good reliable source of data. However the sites can be difficult to use and do not have all the Police Agencies in Pennsylvania. (sometimes less than 50%)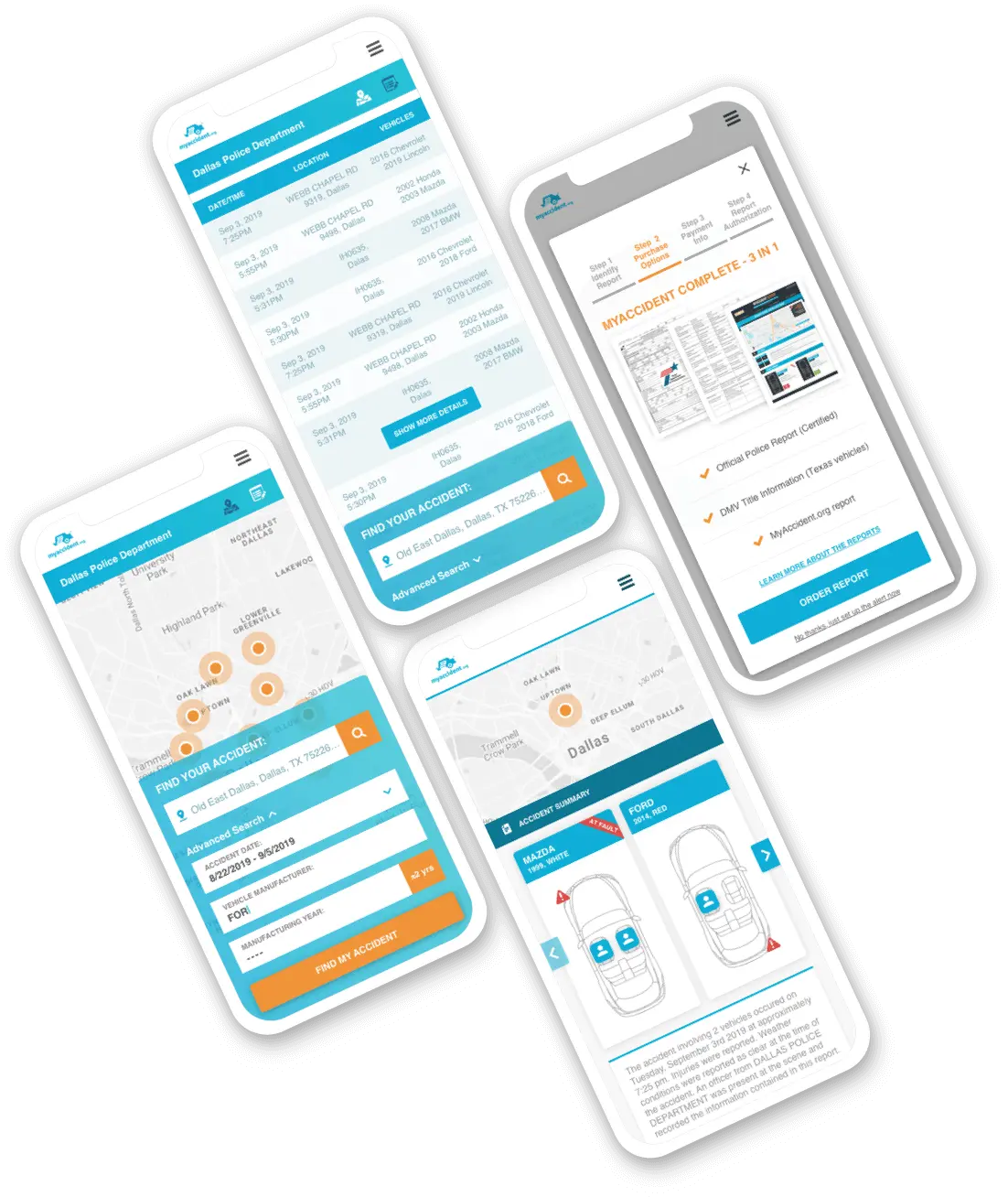 Looking for a specific Pennsylvania county or city?
Pennsylvania Accident Reports - FAQ
---
When Should You File a PA Crash Report?
You should file a Pennsylvania accident report if you're the operator of a vehicle involved in a crash where there were any injuries (even if not life-threatening), death to any party involved in the accident, or vehicle damage that prevents an involved party from driving away from the scene. You must file the report within 5 days of the date of the crash.
Who Can Obtain a Copy of a Crash Report in Pennsylvania?
Persons authorized by Section 3751(b) of the Pennsylvania Vehicle Code include any person involved in the crash, their attorney, insurer, the Federal Government, Branches of the Military Service, Commonwealth Agencies, Officials of Political Subdivisions, or Agencies or other States and Nations and their political subdivisions.
Why is an Accident Report Important
Data from this report is used for many purposes including:
• Identifying locations with a large number of crashes.
• Improving dangerous highways and intersections.
• Developing highway safety public information programs.
• Developing programs to save lives and reduce highway injuries.
What is a traffic collision?
A traffic collision occurs when a vehicle collides with another vehicle, pedestrian, animal, road debris, or other stationary obstruction, such as a tree, pole or building. Traffic collisions often result in injury, death, and property damage.
What information is included in the report?
Whenever the police attend an accident, they will conduct a full investigation of the crash site, including interviewing witnesses, inspecting vehicles, and taking photographs of the site when necessary. Pennsylvania accident reports detail what the police saw as part of their investigation.
Your crash report will contain several pieces of information on what happened. Some of the information included on Pennsylvania State Police incident reports:
Date/time of the incident
Location
Names and contact information of the involved parties
Names and contact information of the passengers
Insurance information from each driver
How the accident happened
Weather conditions
Names and contact information of any witnesses
Injuries sustained
Makes, models, and descriptions of the vehicles involved.
As you can see, Pennsylvania State Police reports online contain comprehensive information about the accident. Searching for online accident reports offers an official rundown of what the attending officer saw.
How to read this report
Pennsylvania accident reports differ from other states. Here's how to read Pennsylvania crash reports:
Page One – Details the investigating agency, time of arrival, location of the crash, date of the crash, time of the crash, number of people involved, injuries, fatalities, and the number of traffic units.
Unit Page – One page per vehicle indicating the type of moving vehicle and the type of accident, such as a pedestrian or non-motorized vehicle. Includes the owner's contact information, license plate number, insurance, and other information. This page of your state trooper crash report also includes the vehicle's positioning and direction of travel at the time of the crash.
Person Page – This is about the drivers, passengers, and non-motorists involved in the crash. Additional copies of this page may be included during PA crash reports online consisting of more than six people. Names, dates of birth, and contact information will be included.
Page Five – Documents the various conditions leading to the accident, including an overall description of the crash to create a comprehensive Pennsylvania incident report.
Diagram & Narrative – Includes a pictorial diagram of the crash and the officer's written narrative. This part of PA State Police accident reports will also include the information of any witnesses.
As you can see, Pennsylvania State Police reports online contain comprehensive information about the accident. Searching for online accident reports offers an official rundown of what the attending officer saw.
How many people get hurt in traffic collisions in Pennsylvania?
Pennsylvania car accident reports reveal the extent of traffic collisions within the commonwealth. In 2019, traffic fatalities fell to 1,059, the lowest since records began in 1928. However, in 2021 traffic fatalities increased to 1,230. However, these increases are in line with trends across the rest of the country, considering the reduced traffic caused by the COVID-19 pandemic.
In short, Pennsylvania is among the safest states regarding traffic accidents and fatalities.
How can I obtain a PA state police accident report?
To view a police report online, you must follow specific steps. Anyone involved in an accident can gain access to PA State Police crash reports. Follow these steps to obtain Pennsylvania car accident reports:
Make your request as clear and specific as possible.
Provide the location, accident time, and police file number.
Request online, by email, or by post.
Include two forms of ID with your request.
Either include a photograph of you holding your ID or an identity referee's written statement.
---