Were you injured?
Free Legal Consultation
You May Be Entitled To Compensation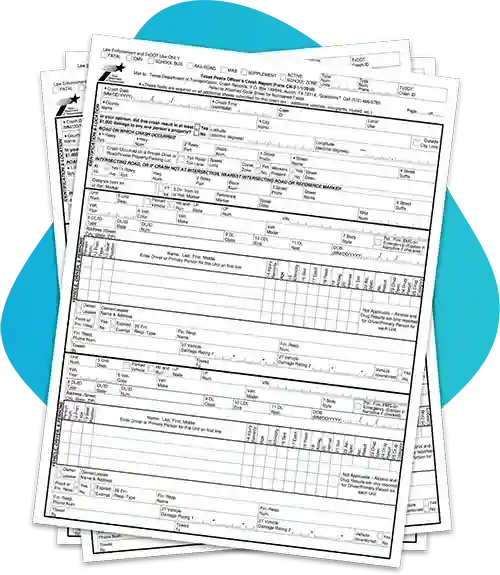 The "OH-1 Traffic Crash Report"
An Ohio accident report is officially titled an 'OH-1 Traffic Crash Report' It is used by law enforcement to record the details relating to an accident involving any type of vehicle. The details in the crash report are recorded by the officer who attended the scene of the accident. If a police officer did not attend your accident you have the option to file your own report with the state provided form titled 'BMV 3303 Crash Report' through the Bureau of Motor Vehicles. The report can be pretty complicated due to the fact that there are often 1000's of circumstances and facts that are recorded about the accident details, drivers, occupants and vehicles involved. If you are looking for a very detailed explanation of the information, codes and terminology used in the Oh-1 Crash Report, the following documents can help provide a comprehensive guide:

Were you injured?
Free Legal Consultation
You May Be Entitled To Compensation
| Title | PDF |
| --- | --- |
| Traffic Crash Procedure Manual | |
| Ohio Crash Report Form | |
| Ohio Crash Report (OH-1) Submission Structure | |
3 Ways to Get A Copy Of Your Ohio Crash Report Online
1. Use MyAccident.org
MyAccident.org provides a free version of your Ohio accident report. This report holds all the details from the OH-1 form with the exception of personal information like the names and contact information for those involved.
2. Order Online Through Ohio Department of Public Safety
To request your crash report online from the Ohio Department of Public Safety, you will need to provide information about the accident and specific driver or vehicle involved in the crash. It is important to note that crash reports provided on this website are not official documents. To obtain the official report, contact the agency that investigated the crash.
3. Other Data Sites like LexisNexis or CrashDocs
These can be a good reliable source of data. However the sites can be difficult to use and do not have all the Police Agencies in Ohio. (sometimes less than 50%)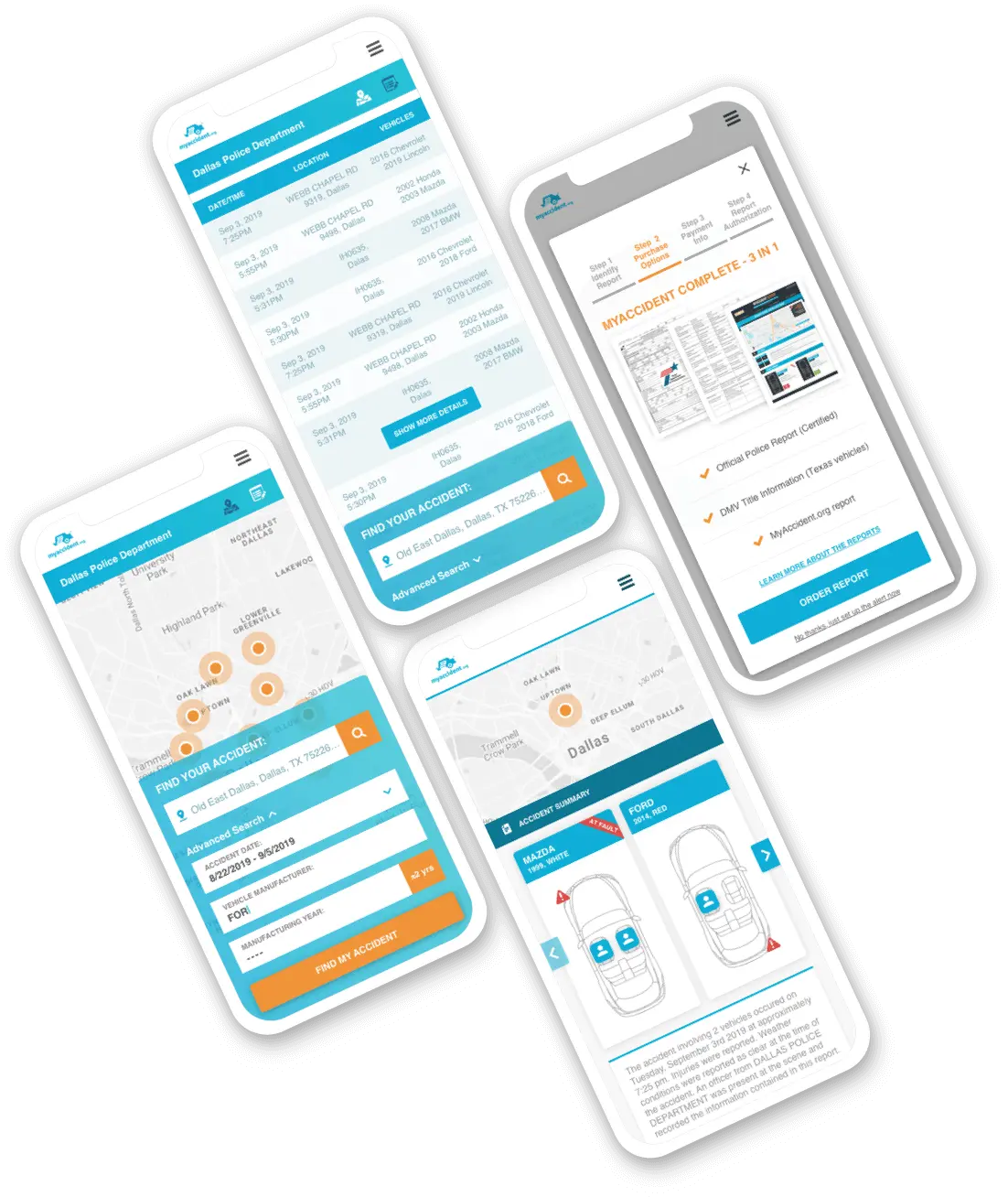 Looking for a specific Ohio county or city?
Ohio Accident Reports - FAQ
---
What happens when a police report is made?
When an individual is involved in a motor vehicle crash and a police report is made, all parties listed on the report have an entry of the crash placed on their driving records. When the entry is placed on the record, no points are assessed and it does not specify who was at fault.
When do I need to file an Ohio Crash Report?
The report must be filed within six months of the accident, and the accident must have caused personal injuries or property damage in excess of $400.
How long does it take for an Ohio crash report to be filed?
It can take up to seven days from the date of the crash for the report to be filed. Also, please be aware some crashes require additional investigation beyond the initial report. Additional information resulting from these investigations may not be available until such investigations are complete.
Do you need car insurance in Ohio?
In Ohio, drivers are required to carry liability car insurance that helps pay for any injured or property damage as a result of a car accident. It is against the law to drive a motor vehicle of any sort without the necessary insurance or proof of financial responsibility. Ohio requires drivers to purchase a policy that meets the state mandated minimum amount of insurance. This includes:
• $25,000 per person injured in any one accident
• $50,000 for all persons injured in any one accident
• $25,000 for property damages of others in one accident
What is a traffic collision?
A traffic collision occurs when a vehicle collides with another vehicle, pedestrian, animal, road debris, or other stationary obstruction, such as a tree, pole or building. Traffic collisions often result in injury, death, and property damage.
How many people get hurt in Ohio traffic collisions?
Ohio accident reports reveal that the number of traffic deaths within Ohio counties is rising. The Ohio State Highway Patrol (OSHP) database reveals that 1,360 deaths occurred on Ohio's roads. 2021 saw the most traffic accident facilities since 2002 when 1,417 people died in crashes across the state.
Comprehensive figures from the Ohio crash system show that the Buckeye State's roads are more dangerous than ever. Fatal crashes have increased for the third consecutive year, which also takes the COVID-19 pandemic into account.
The numbers from the Ohio crash ordering system have increased so much, indicating a gradual increase, showing that the increase in injuries is not related to a select few incidents.
Ohio Highway Patrol accident report cost and delivery
If you want to obtain an Ohio traffic crash report, wait at least seven days from the date of the crash to obtain the report. Doing so ensures you will receive a completed initial report. Note that some Ohio crash reports online will take longer to obtain due to the need to complete an additional investigation.
According to the Ohio Department of Public Safety, receiving a report for your traffic collision will give you 72 hours to download or print your report. If you choose to receive photos from crash reports in Ohio, expect to wait four to six weeks for delivery. If you decide to receive electronic photographs from Ohio accident reports, you will get your photos within 24-48 hours.
All photographs delivered electronically will expire within 14 days.
How much of my information is confidential in the report?
Only information considered suitable for public reports will be included within your copy of police reports online. Information routinely redacted from Ohio traffic accident reports includes the following:
Driver's license number
Public service worker residential and familial information
Law enforcement investigatory records
Telephone numbers from parties involved in the crash
Personal information of any juveniles involved
In short, none of your confidential information will be revealed in Ohio Highway Patrol accident reports. Only information pertaining to the crash itself will be included.
How strict are Ohio's traffic laws?
Ohio's traffic laws are notoriously lenient within the context of the broader country. In fact, Ohio ranked close to the bottom of the latest report released by the Advocated for Highway and Auto Safety organization.
The report ranked states based on a list of 16 specific laws proven to reduce traffic facilities. Ohio had enacted just five of the recommended 16 laws designed to reduce fatalities on the road. Just four states were ranked lower than Ohio.
In particular, Ohio had failed to enact laws requiring passengers in front and back seats to wear seatbelts. It's just an example of where Ohio has comprehensively failed to implement strict traffic safety laws.
The figure from Ohio accident reports shows that the state has a long way to go regarding reducing the number of fatalities on the roads.
---