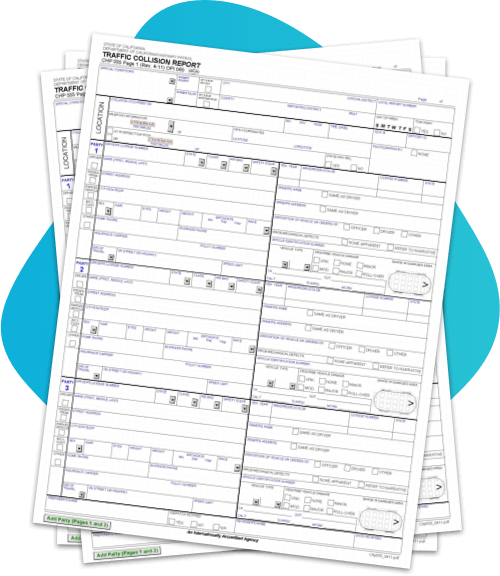 The CHP 555 'Traffic Collision Report'
A California accident or crash report is officially titled as the 'CHP 555 Traffic Collision Report.' It is used by law enforcement to record the details relating to an accident involving any type of vehicle. The details in the report are recorded by the officer who attended the scene of the accident. If a police officer did not attend your accident, then you must use a 'SR 1 TrafficAccident Report' to report the accident to the DMV within 10 days if (1) there was property damage of more than $1,000.00, (2) anyone was injured (no matter how minor), or (3) anyone was killed. The following documents and websites provide more information on the CHP 555 and the SR 1.
CHP Accident Form Downloads
| No. | Title | PDF |
| --- | --- | --- |
| CHP 555 | CHP 555 Traffic Collision Report | |
| CHP 555 | Instructions for the CHP 555 | |
| SR 1 | SR 1 Traffic Accident Report | |
| SR 1 | Instructions for the SR 1 | |
3 Ways to Get A Copy Of Your Report On-Line In California
1. Use MyAccident.org
MyAccident.org provides a free version of your report. This report holds all the details from the CHP 555 form with the exception of personal information like the names and contact information for those involved.
2. Order through mail or in person
To obtain your accident report directly from the California Highway Patrol, you need to know which CHP office filed the police report and you must fill out a CHP 190 'Collision Request Form.' To find out which CHP office filed your report, please call the CHP Headquarters at (916)843-3000. Once you know which CHP office filed the report, you can either mail in the CHP 190 to that office or visit the office in-person to retrieve your report.
3. Other Data Sites like LexisNexis or CrashDocs
These can be a good reliable source of data. However the sites can be difficult to use and do not have all the Police Agencies in California. (sometimes less than 50%)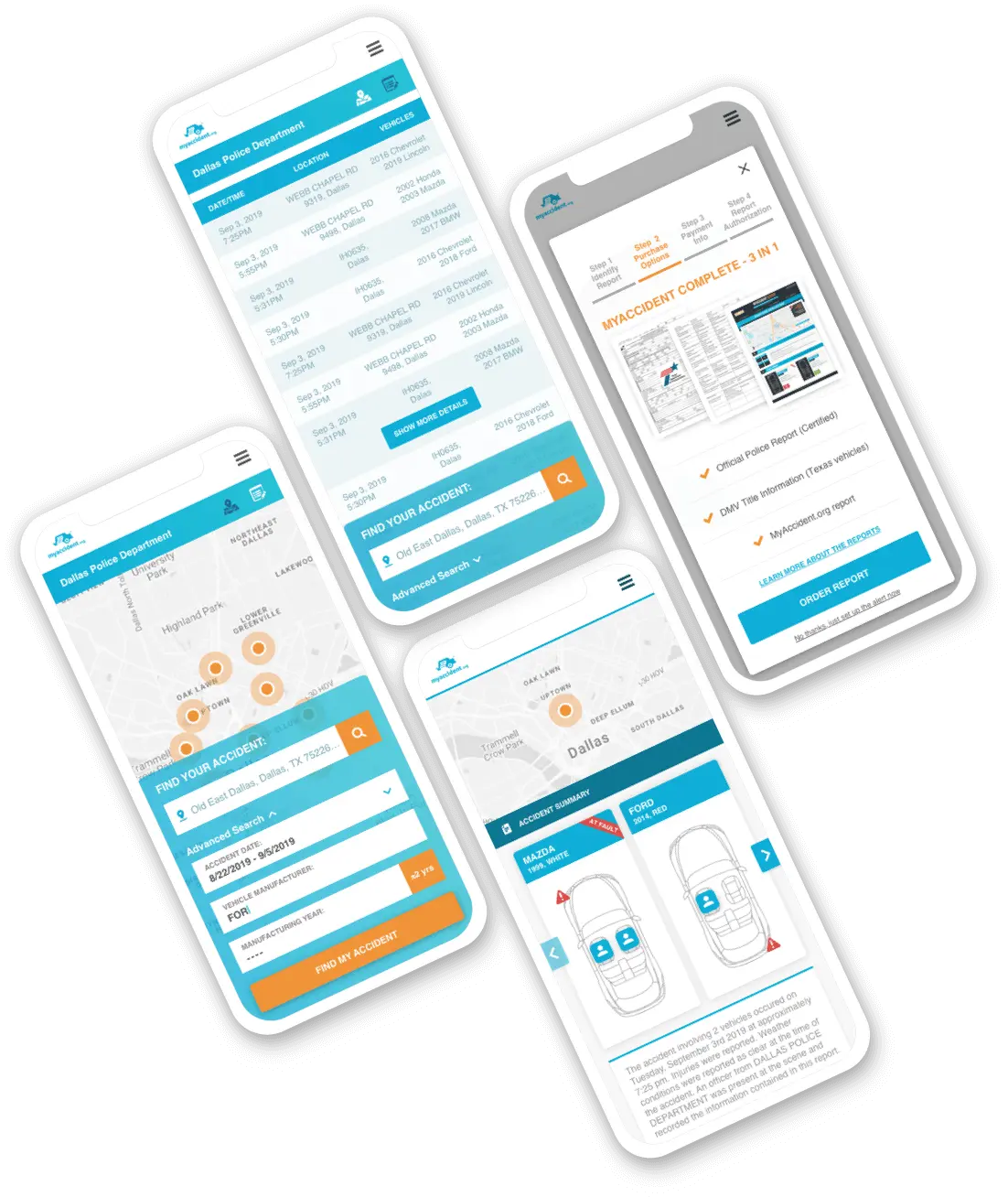 California CHP Traffic Incident Page
CHP has developed a website that provides up to date information regarding traffic accidents in the state of California. The site is kept up to date and has the very latest traffic information. The user is able to search the CHP database by county and also by type of incident. The data comes in live from several sources like the various city and county CHP communication centers and also public sources like "1800 TELL CHP".
California CHP Incident Report
An incident report on the CHP website, is a record of any significant traffic event in California. Incident reports are not copies of your Crash or 'Accident Report', those can be found online using MyAccident.org or requesting a copy of your report from your local CHP office. You can find the closest CHP office using their office finder here.
California Accident Reports - FAQ
---
When must I file an accident report?
California Law requires you file an accident report titled 'SR-1 Accident Report' when there has been property damage of more than $1,000, any injuries, or any deaths.
This report must be filed within 10 days of the accident and in addition to any other report filed with a law enforcement agency, insurance company, or the California Highway Patrol (CHP) as their reports do not satisfy the filing requirement.
How do I file an accident report?
To file an accident report, you must complete the SR-1 and send it into the DMV. The SR-1 will require the following information:
Insurance information that correctly and fully identifies the company that issued the policy.
The NAIC number for your insurance company.
Who else was involved in the accident.
Any other property damage (telephone poles, fences, street signs, trees, animals, etc.)
Once you've completed the form, you will send it to the DMV at the following address:
Department of Motor Vehicles
Financial Responsibility
Mail Station J237
P.O. Box 94284
Sacramento, CA 94284–0884
The SR-1 has complete instructions and can access the SR-1 through this link: https://www.dmv.ca.gov/web/eng_pdf/sr1.pdf
How do I find a public CHP Collision Report?
A proper Party of Interest can find an accident report by mailing a completed 'CHP-190' request form to your nearest CHP office:
You can find the CHP-190 request form here: https://www.chp.ca.gov/EnforcementAndPlanningDivisionSite/Documents/CHP190.pdf
You can find your nearest office by using the search tool on the CHP's website: https://www.chp.ca.gov/find-an-office
Only a proper 'Party of Interest' is allowed to request an official accident report. The California Highway Patrol gives the following examples of a proper Party of Interest:
• Driver
• Passenger
• Property Owner (that was damaged in the crash)
• Vehicle Owner
• Parent of Minor
• Legal Guardian
For more information about the CHP-190, please visit the California Highway Patrol's website: https://www.chp.ca.gov/notify-chp/collision-report-chp-190
What is a traffic collision?
A traffic collision occurs when a vehicle collides with another vehicle, pedestrian, animal, road debris, or other stationary obstruction, such as a tree, pole or building. Traffic collisions often result in injury, death, and property damage.
How many people get hurt in traffic collisions?
In the United States, 5 people are injured in a traffic collision every minute and somebody dies every 14 minutes!
How do I obtain an accident report from the LAPD?
Obtaining an accident report from the Los Angeles Police Department involves the same process as obtaining a report from the CHP: you will fill out a request and mail it to the LAPD.
For specific information regarding Accident Reports from the LAPD, please visit the following website: http://www.lapdonline.org/obtain_a_traffic_collision_report
---